The Making of the Gender Network
The WINFISH SOCCSKSARGEN Chapter
The USAID Oceans-funded project, "Raising Awareness on Gender Equity and Women Empowerment in Fisheries Management in General Santos and Sarangani Bay Area (GR003) was implemented by The National Network on Women in Fisheries in the Philippines, Inc. (WINFISH). It has four gender interventions namely; leading linkaging and partnership; training and capability building; development of knowledge products and gender responsive governance, aim to address observed inequalities that impede the maximum participation of women in the fisheries value chain, specifically in combating illegal, unreported, unregulated (IUU) fishing and in promoting Ecosystem Approach in Fisheries Management (EAFM) in the area.
To sustain the gender interventions under the project, WINFISH aggressively campaigned for the establishment of a gender network; and this resulted to the establishment of a WINFISH SOCCSKSARGEN Chapter. As of 15 January 2020, there are 96 members coming from the public and private sectors, and from non-government organizations. The network envisions to contribute to giving visibility to the critical and diverse work of women in fisheries and to strengthening women empowerment and helping drive transformative change for human well-being and sustainable development of the fisheries sector in General Santos and Sarangani Bay Area.
---
INTERIM OFFICERS OF THE WINFISH SOCCSKSARGEN CHAPTER
Interim officers & sectoral representatives of the WINFISH-SOCCSKSARGEN Chapter was elected on 13 January 2020 at Anchor Hotel, General Santos City.
Dr. Precy M. Regalado

(Mindanao State University- General Santos)
President
Ms. Judith C. Janiola, MPA

(City Population Management Office LGU-General Santos City)
Vice President
Mr. Elmer N. Suriaga

(BFAR XII)
Secretary
Ms. Faith V. Batatin

(Office of the City Agriculture- General Santos City)
Treasurer
Sectoral Representatives
Mr. Alvin Antonio V. Catolico

(City Population Management Office LGU-General Santos City)
Local Government Unit (LGU)
Ms. Annabelle J. Tagaza

(Provl Agriculturist's Office PLGU-Sarangani)
Provincial LGU
Prof. Berlita Y. Disca

(Mindanao State University - General Santos)
Academe
Ms. Gemma Chyrel Moreno

(BFAR XII)
National Govt Agency
Our Vision
A gender-fair society and a gender-responsive fisheries sector.
Our Mission
Recognize, utilize and enhance women's potentials and capabilities in the fisheries sector for sustainable and equitable development.
Our Goals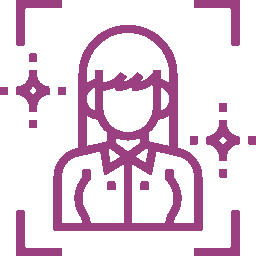 Recognition and appreciation of the role of women in nation-building through their participation in fisheries-related activities
Organized women in the fisheries sector for advocacy and networking activities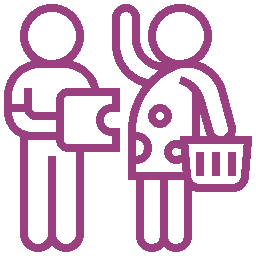 More focused direction for fisheries-related activities of women in partnership with men
Our Objectives
To increase awareness of women's role in fisheries
To enhance gender sensitivity among fisheries-involved individual and institution especially in government
To generate information exchange among members and interested individuals and institutions
To initiate and conduct gender-related activities through individual and collaborative approaches
To improve women's quality of life especially in the fisheries involved communities through advocacy and networking